Depicted People (2001-)

Police composite sketches of the faces of suspects are released to the public via posters or newspaper listings in order to cast a wider net of people who might be able to identify the suspects. The sketches are not meant to be artful or aesthetic but rendered for the primary purpose of providing the strongest possible likeness of people wanted. These sketches, even when not skillfully rendered, evoke a mysteriously realistic effect. Each suspect's face is constructed from a collective viewpoint and the sketch is the intersection of the victim's visual recollection of details and the police officer's interpretation of the descriptions given. But the nature of the need to capture a likeness renders psychosocial what might purely be a physiognomic portrait. They have a strong presence and the implied notions of criminal behavior of otherwise nameless, unidentified people strip them of neutrality or absolute anonymity.

In Depicted People, I add a dimension to these constructions, in an attempt to view these individuals from another angle. Cutting the sketches from the newspaper as tools/motifs for this particular series, I reconstruct these portraits through a direct analogical approach of visualizing their 'background' by drawing their "invisible parts." I render the invisible visible based on what has been made materially visible through the sketch. By selecting, gathering, and cutting and pasting small parts of the front of their faces/heads/hairs, I faked the back of their heads on my computer. The depicted invisible parts were fabricated from swatches of the visible parts.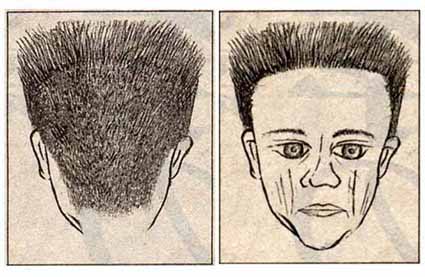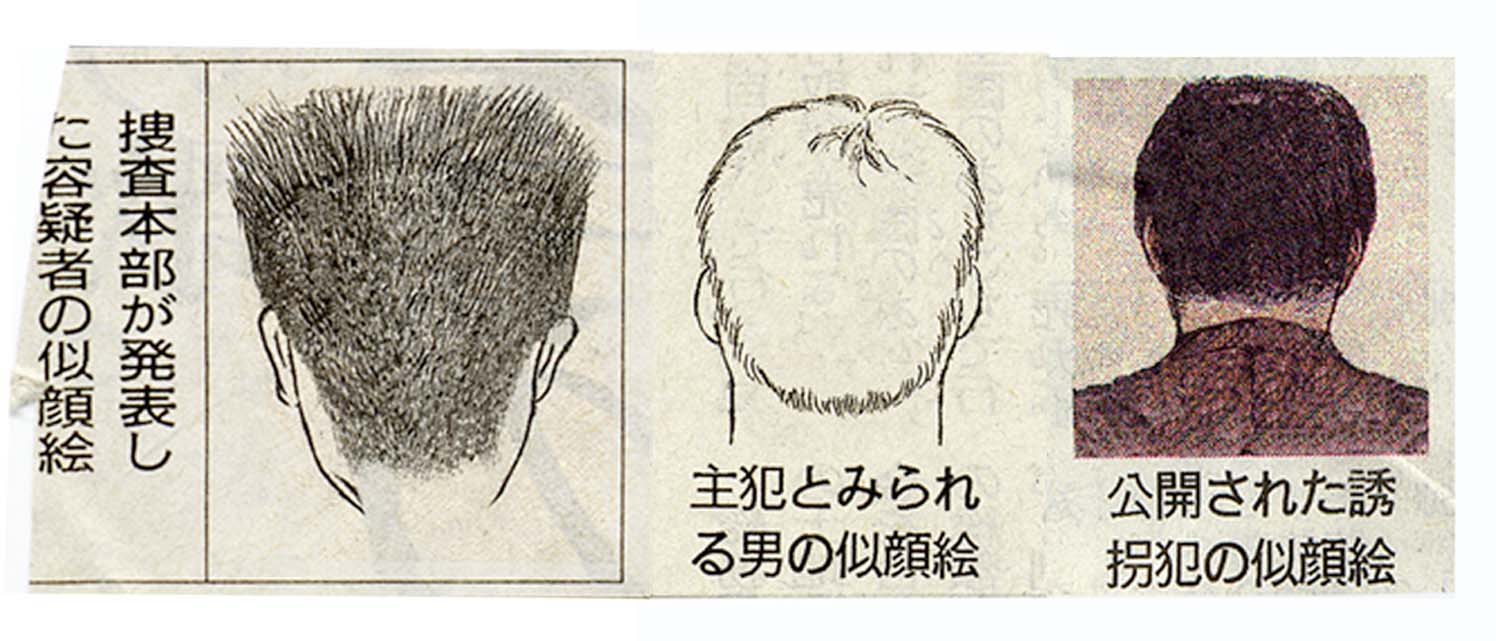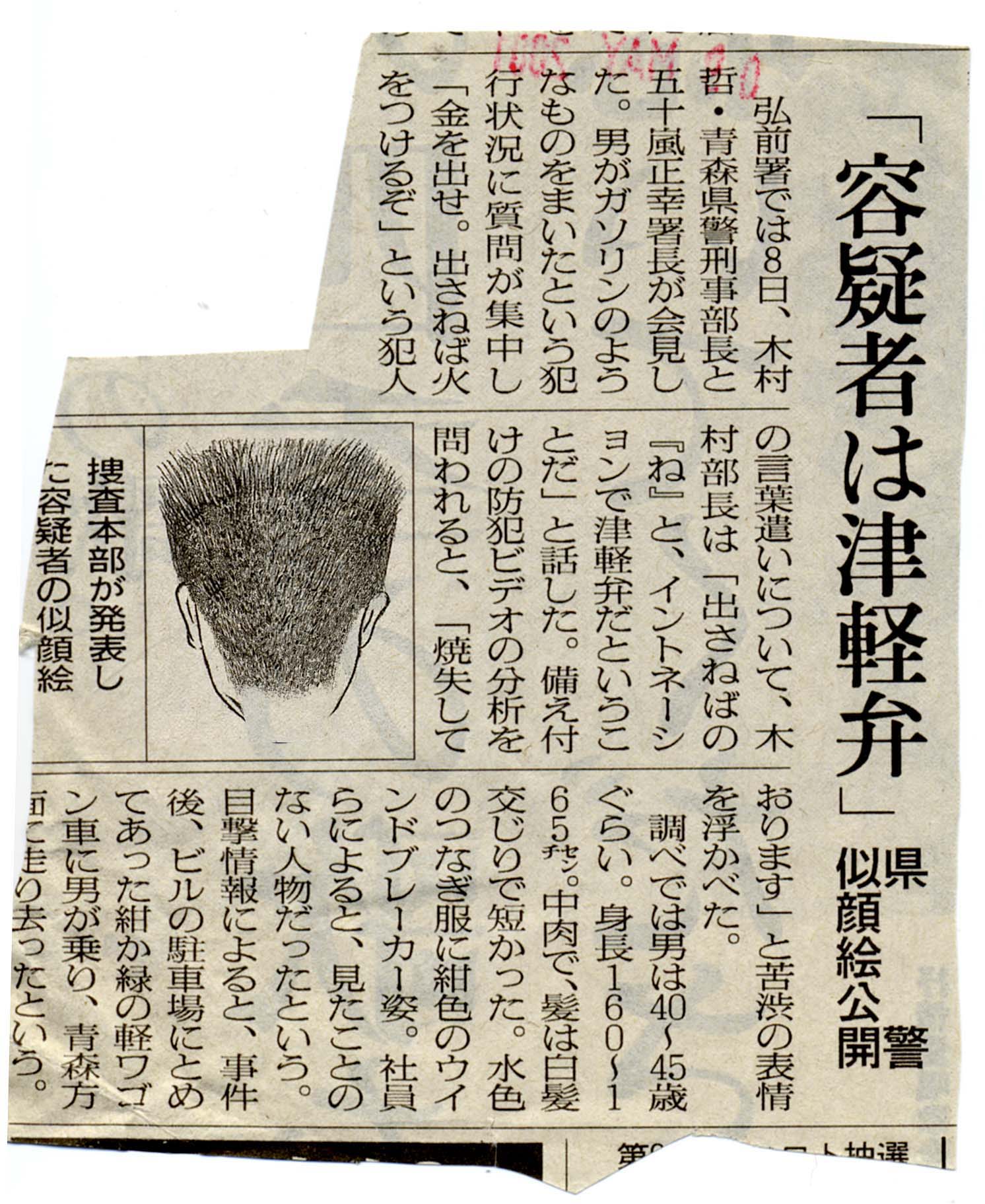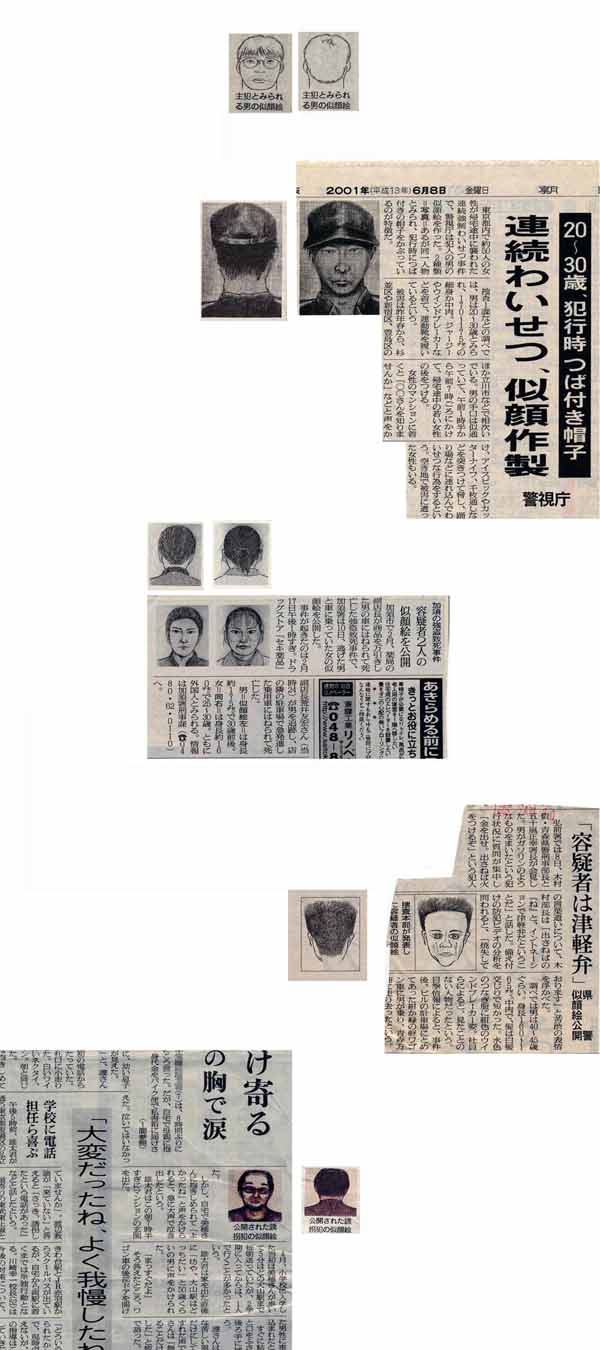 ---
Copyright © 2011 TOYOSHIMA Yasuko. All rights reserved.
無断転載を禁止します。